The GLORIA-Andes Network was established in 2008 in order to assess the impacts of climate change, particularly global warming, on vegetation and floristic diversity of high mountains ecosystems along the Andes through a periodic, comparative and standardized monitoring system. The Network is linked to the global GLORIA initiative, launched in 2002 by the Austrian Academy of Sciences.
Measurement of installation distances in Saltuni with the help of the climber Martín Apaza >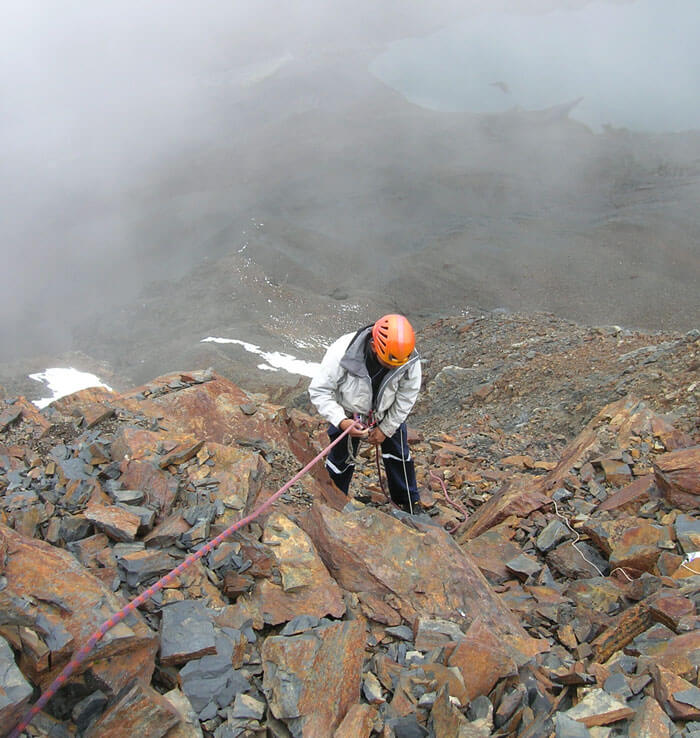 GLORIA – Andes in numbers
The GLORIA – Andes network extends along 7000 km, from Cordillera de Merida in Venezuela to Patagonia in Argentina, covering an altitudinal range of 4900 m, from 600 m asl in Tierra del Fuego, Argentina, to 5500m asl in Sibinacocha, Perú. The network is currently working in 19 pilot sites, monitoring 74 summits and more than 1300 1m2 plots and its members include 40 researchers from 16 institutions. Up to now, 848 species of vascular plants have been recorded along the Andean region, belonging to 76 botanical families.
Sibinacocha re-measurement of RitiTika summit year 2019, Photo Karina Yager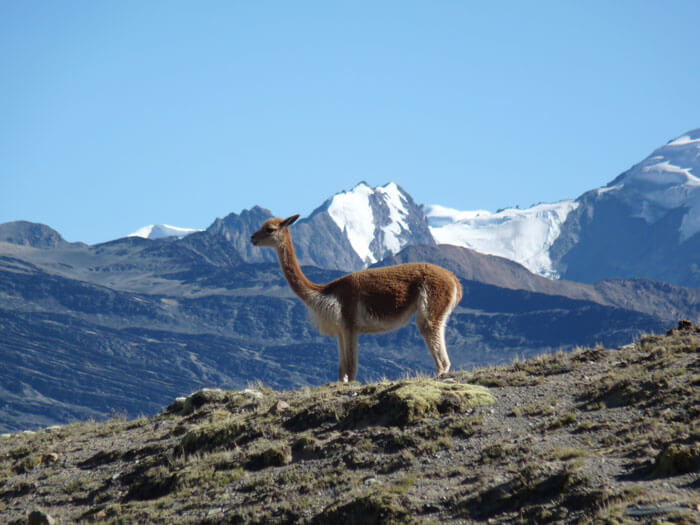 Vicuna in Apolobamba, Photo Alejandra Domic