History
The GLORIA-Andes Network was established in 2008 in order to assess the impacts of climate change, particularly global warming, on vegetation and floristic diversity of high mountains ecosystems along the Andes through a periodic, comparative and standardized monitoring system. The Network is linked to the global GLORIA initiative, launched in 2002 by the Austrian Academy of Sciences.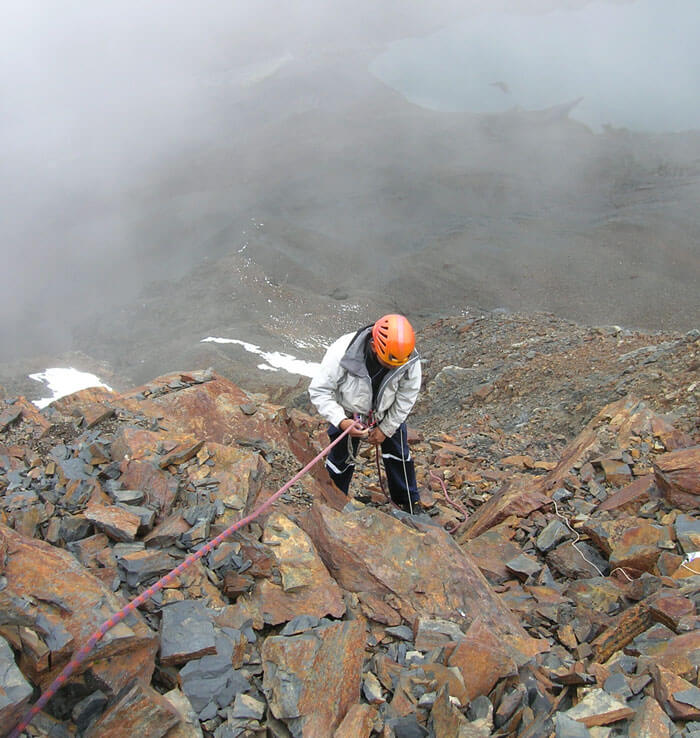 Objectives
To generate medium and long-term quantitative data on the dynamics of vegetation and habitat characteristics in high Andean ecosystems, including soil temperature records, in order to monitor the impact of climate change on the biodiversity of high Andean ecosystems.
. To promote South-South cooperation of researchers and research centers that conform the GLORIA-Andes Network, as well as facilitating collaborative work among them at a continental scale to promote the sustainability of the monitoring processes developed in each of the GLORIA-Andes sites, and its articulation to regional, national and local initiatives for adaptation and mitigation to climate change.
To systematize and communicate the results of climate change impacts in high mountain ecosystems of the Andes, through the elaboration of validated protocols, monitoring methods, providing logistical, technical and financial support for data collection and information analysis of the climate / biodiversity relationships in Andean monitoring sites.
GLORIA – Andes in numbers
The GLORIA – Andes network extends along 7000 km, from Cordillera de Merida in Venezuela to Patagonia in Argentina, covering an altitudinal range of 4900 m, from 600 m asl in Tierra del Fuego, Argentina, to 5500m asl in Sibinacocha, Perú. The network is currently working in 19 pilot sites, monitoring 74 summits and more than 1300 1m2 plots and its members include 40 researchers from 16 institutions. Up to now, 848 species of vascular plants have been recorded along the Andean region, belonging to 76 botanical families.
Key Achievements
Strengthening and growth of the GLORIA-Andes Network, including the major environmental gradients and ecosystems present along the high Andes (~7000 km distance, ~ 5000 m elevation, ~ 850 species of vascular plants).
Integration and systematization of all information in a digital database, that includes information about vegetation dynamics, metadata of sites, summits and plots, climate records and plant functional traits.
The network produced 19 publications which include five standardized measurement protocols, two books, three book chapters, seven scientific articles and two dissemination articles.
Incorporation to the network of three new sites during 2019; two in Patagonia, Argentina (Tierra del Fuego and Santa Cruz) and the first GLORIA site in Chile (Reserva Nacional Río Clarillo).